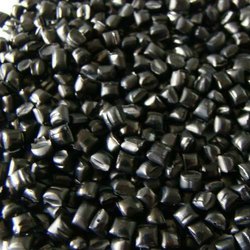 A commonly used petroleum thermoplastic, HDPE (High-Density Polyethylene) has long been considered to be a multi-benefit material that is made by humans. Because of its high quality, adaptable nature, easy to obtain shape, affordability, versatility, durability, chemical resistance, and excellent thermal stability, it is used extensively in various industries. You can find HDPE in varied forms that have widespread uses, recycled HDPE pipe grade granules are indeed one of them. Now, what are these recycled HDPE pipe grade granules and what are their benefits?
Recycled HDPE pipe grade granules are thermoplastic polymer granules that are developed from recycled monomer polyethylene and are known for their strength to consistency ratio. The molecular division of recycled HDPE granules for pipe provides high tensile stability and intermolecular power which makes them a high molecular weight polymer. Here are some of the advantages of using recycled HPE granules for pipes-
Durability:
Because of their high polymer weight, recycled HDPE pipe grade granules are specially formulated for the greatest proportion of viscosity and molecular weight proportion. These granules have a higher molecular weight compared to the other form of HDPE and have the ability to withstand -220 to 180 degrees Fahrenheit and harmful UV rays. Thus, these HDPE granules are best suitable for water pipes, wastewater pipes, and storm drain pipes. The pipes made with recycled HDPE pipe grade granules are durable in most chemical interactions which makes them best suited for a number of industrial applications.
Melted And Molded Easily:
The elemental characteristic of recycled HDPE granules for pipes is that they can be easily melted and shaped in any form. They are very rigid, tough, and have a high melting point. After reaching the melting point, these HDPE granules can be smoothly molded into pipes of different shapes.
Anti-Corrosive In Nature:
As recycled HDPE granules for pipes are highly reluctant to mild, mold, and decay, they are ideal for manufacturing water delivery piping systems. They are highly water-resistant and durable in nature. These HPE granules also withstand various organic chemicals, hazardous substances present in wastewater, so they are used to produce wastewater pipes and used in various water treatment plants and drainage systems.
High Ratio of Strength To Density:
The density of recycled HDPE granules for pipes is higher than that of LDPE and other plastics. Because of this quality, pipes made with HDPE granules can allow gallons of water or other fluids to flow through them with utmost safety and protection.
Recyclable:
When it comes to the usage of plastic, the most considerable factor is nothing but the pollution caused by them. As we all know that the wastes created by the usage of plastic can have adverse effects on our environment and can destroy our ecosystem, plastic should be used with caution. Many plastics cannot be recycled but HDPE granules for pipes are easily recyclable which helps to reduce non-biodegradable garbage in landfills.
So choose recycled HDPE granules for pipes over any other material without any doubt or hesitation. And for premium quality recycled HDPE pipe grade granules, you need to look out for a reputed HDPE granules manufacturer or supplier in the market.